Guide Dogs Queensland is an organisation very close to our hearts.
Our relationship with Guide Dogs Queensland was forged over 25 years ago with the construction of a shed at the Bald Hills campus. 15 years later our official sponsorship began to honour the memory of Christine Raspotnik - a beloved member of the Spaceframe family and big supporter of Guide Dogs.
Since then, we have supported the purchase of a humidicrib (an incubator used for the care of premature puppies), sponsored multiple litters of puppies and even assisted with the introduction of a new genetic line through the funding of Valissa - a Californian Guide Dog brought out to Australia in 2019.
"We could not have achieved some of the incredible things we have in the past without the generous support of Spaceframe Buildings and everyone who chooses Guide Dogs for their community fundraising" - Michael Kightley (Chief Executive Officer, Guide Dogs Queensland)
If you have visited our Head Office in Murarrie, there is a high chance that you've been greeted by our Chief Fetch Officer, Juno Raspotnik, seen below with members of the Raspotnik family.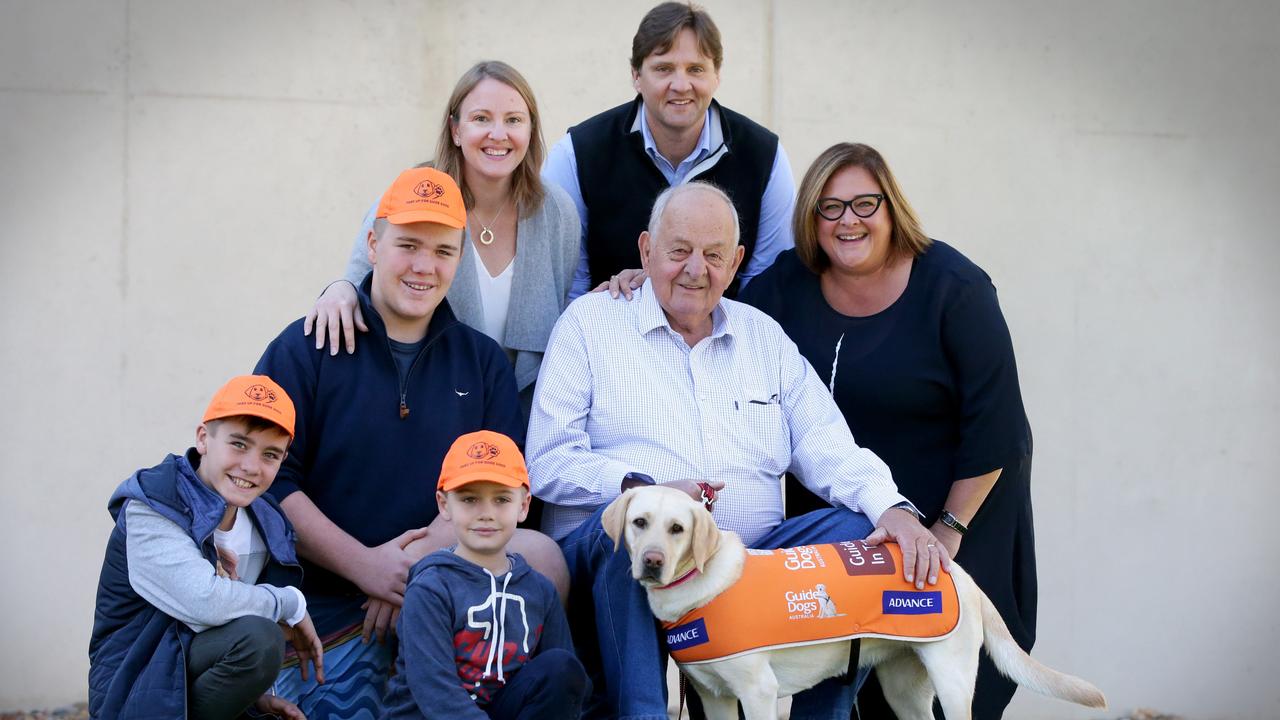 Picture Credit: Courier Mail "Getting in shape for a great cause" (July, 2019)
Juno was originally a Guide Dogs trainee, however decided early on in her training that the working life was not for her and has since taken up residency in the middle of the Reception foyer.
To read more about the partnership, click on the links below:
'Proudly Supporting Guide Dogs Queensland - A Paw-fect Partnership'
Website: Guide Dogs Queensland
Accessibility: Six females and 1 male are gathered together in a group photo. They are standing in front of the Guide Dogs photo background, smiling, with three black Labrador Guide Dog trainee puppies.
Accessibility: Members of the Raspotnik family standing at the front desk of the Guide Dogs Vet Clinic